Dr Izabela Lenartowicz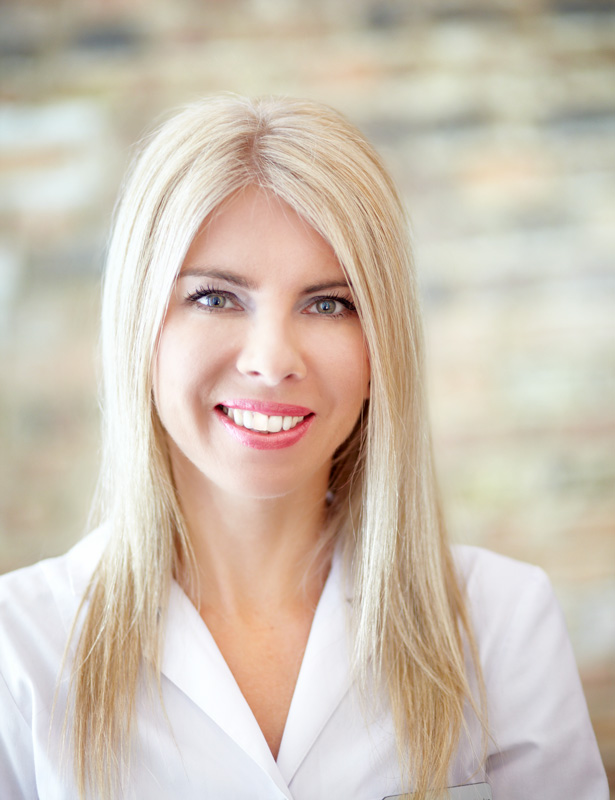 "A specialist who turns the past into the future"
I am a specialist in aesthetic medicine. I graduated from the Silesian Medical Academy in Katowice. Already during my studies, I was interested in the possibilities of preventing aging and proper care of the skin. These interests eventually became passionate. My passion for beauty, art and science was reflected in aesthetic medicine. When I started my studies, this field in our country was just crawling, but I knew that I wanted to devote myself to it. Today, when I run my own clinic, this fascination continues.

The feeling that I can help people by changing their lives for the better gives me tremendous strength and strengthens my belief in the rightness of my choice. In each patient I see the beauty that through my work I bring out and show to the world. When treating skin ailments, I always try to get to the heart of the patient's problems, because they are often not limited to physical imperfections, but are related to his self-image and self-esteem .
I have a certificate of aesthetic medicine doctor - choosing a certified doctor you can be sure not only of high quality services but also the qualifications of the person you entrust with your appearance and health.
I actively participate in numerous scientific symposia, trainings and congresses in the country and abroad. I get to know the latest achievements of aesthetic medicine and improve my qualifications. Thanks to the constant acquisition of knowledge, I am constantly expanding the scope of the performed treatments, ensuring the highest quality and safety of the performed procedures.
In 2018, I published the book "Skin Doctor. Bible of Healthy Skin", in which I give proven advice on skin treatment and care, cosmetics and medical treatments. These are effective tips on how to enjoy healthy and beautiful skin regardless of age.
I am a member of numerous Scientific Societies, including:
Polish Society of Aesthetic Medicine and Anti-Aging
International Association of Anti-Aging and Anti-Aging Medicine
European Association of Anti-Aging and Anti-Aging Medicine
Polish Society of Mesotherapy
Polish Medical Association
Dr. Thierry Hertoghe International School of Anti-Aging Medicine
World Society of Interdisciplinary & Anti-Aging Medicine
Who is who
Scooroptimistic Internationale
I share my knowledge and experience with other doctors as a trainer of treatment techniques in the field of aesthetic medicine.
I am one of the few trainers from Poland cooperating with the European Anti-Aging Training Center.
Privately, I love to lose myself in skiing madness, believing that sport helps to preserve youth and health for longer.
www.certyfikowani.org